Don't panic buy for Christmas – we are here to help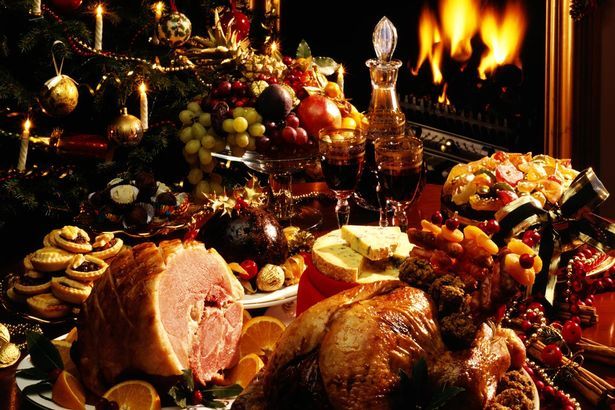 With the current headlines surrounding UK's meat shortage, Sykes House Farm would firstly like to reassure our lovely customers to NOT PANIC! We can confirm that the looming food and energy crisis will NOT affect stock here at Sykes; thanks to our locally sourced meat and local delivery drivers, we are all ready and in full swing for the festive period!
Amongst the news in the recent weeks, it has been reported that many supermarkets may start rationing meat ahead of Christmas amid the gas crisis. In the aim to prevent shoppers from panic buying turkey and pork products, the rationing in stores may begin in a couple of weeks from now. Pork, beef and poultry are just a few of the rumored products to be stripped off the shelves. As well as driving up household bills, surging gas prices are negatively impacting food production- this doesn't only affect meat, but also cheese, fizzy drinks and fruit and vegetables. The decision to stop production has plunged the food industry into chaos!
The energy crisis, combined with labour shortages and supply chain problems, has hit meat production ahead of the Christmas rush; this is clearly something none of us Brits want to hear in the run up to the busiest time of year. Surging wholesale energy prices, a shortage of workers at meat processing and packing plants and insufficient numbers of HGV drivers to transport produce to supermarket depots means some households could go without their favourite festive fare this Christmas- that's only if you don't shop at Sykes of course!
Rocketing natural gas prices across Europe recently prompted a major fertiliser producer, CF Industries Holdings, to suspend operations at two UK plants, cutting off the CO2 supply upon which the meat industry depends. By doing so, many farms will not be able to sell produce at the maximum capacity, thus increasing the risk of price surges of meat- never mind a shortage! It is clear that soaring gas prices are causing chaos for a range of industries.
To understand the cause of the current energy crisis, please feel free to read the following article: https://www.politicshome.com/news/article/what-is-causing-energy-crisis-co2-shortage-what-can-government-do
The precarious nature of this situation is just a call out to panic buyers which, I'm sure we were all made aware during the lockdowns, never makes the situation any better! If you learn anything from this, please let it be that Sykes are here to provide you with your Christmas meats and you should not feel the need to panic buy.
Christmas is creeping up on all of us and nobody wants the festivities turning into a nightmare! With Christmas mostly being about irresistible food, joyous company, festive music and lots of alcohol, here at Sykes House Farm, we want nothing more than this especially after the difficulties we have all faced during the global pandemic. We have a large variety to choose from, and we also offer FREE DELIVERY on orders over £50!
Make sure to get your orders in ASAP so that we can do all the hard work for you. Click here to view our Christmas shop https://www.sykeshousefarm.co.uk/product-category/christmas/