Understanding your food miles…why is it important?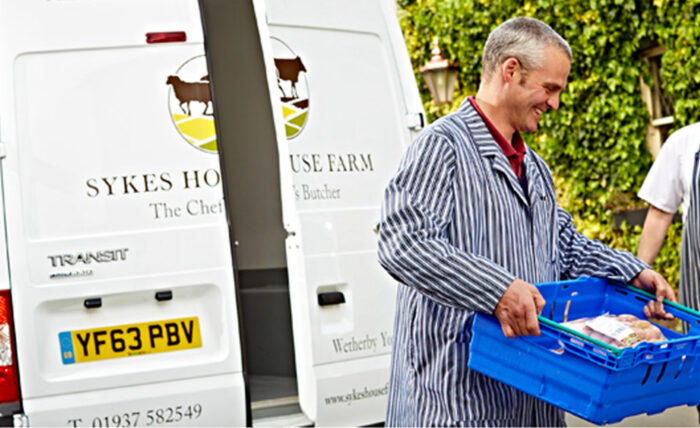 Let's start from the beginning, what do we mean by food miles? Food miles refer to the geographic distance travelled by the food we eat before it reaches us. So why should we care how far our food has travelled before our consumption? Good question, thankfully Sykes House Farm are here to reveal all within this blog!
1. The environmental impact
From farm to fork, the shorter the distance involved, the smaller the carbon footprint. If our food has travelled by airplane, it typically creates around 10 times more carbon emissions than road transport. DEFRA estimates that transportation of food is responsible for 25 per cent of all miles covered by heavy goods traffic in the UK. Transporting food within, to and around the UK produces 19 million tonnes of CO2 annually – equivalent to around 5.5 million cars!
2. Our health
Fresher produce contains more nutrients. It's no surprise that being locked in shipping containers for days, in order to reach us, does nothing for the nutritional content of the food we eat. The quality and nutritional value of the food can be affected by mechanical harvesting methods, storage at improper temperatures and careless handling- all factors that are more likely to happen the further our food must travel. Less transportation and therefore handling also means less chance of contamination.
3. Seasonal produce offers a better variety
Eating what's in season means adding variety to your diet throughout the course of the year. When you make a concerted effort to eat seasonally, you'll find yourself introduced to foods and dishes that you may not have considered before.
4. Local communities
By shortening your food miles and selecting a more local, independent option, you will be supporting your local community rather than giving to the bigger chains where food miles are likely to be greater.
5. Save money
Eating seasonally and opting for products with shorter food miles could keep your wallet heavier! When produce is out of season, it either has to be grown in managed conditions or transported from the other side of the world. Both these processes cost money, which in turn lifts the prices.
So how do we find out how far our food has travelled? When shopping in supermarkets, finding out how far certain products have travelled can be a huge task in itself. Unless the item specifically states the location of its sourcing, then it can be impossible to work out its food miles. But when shopping in independent butchers, greengrocers, fishmongers etc. they will be able to tell you the source straight away! Here at Sykes House Farm, we will always source local produce to us to keep our food miles at a minimum. Want to know more about the importance of eating locally? Please do get in touch: 01937 582549.