HOW TO COOK YOUR CHRISTMAS TURKEY
Serves: 6-14 People
Prep Time: 5 minutes
Cooking Time: 3-5 hours plus subject to weight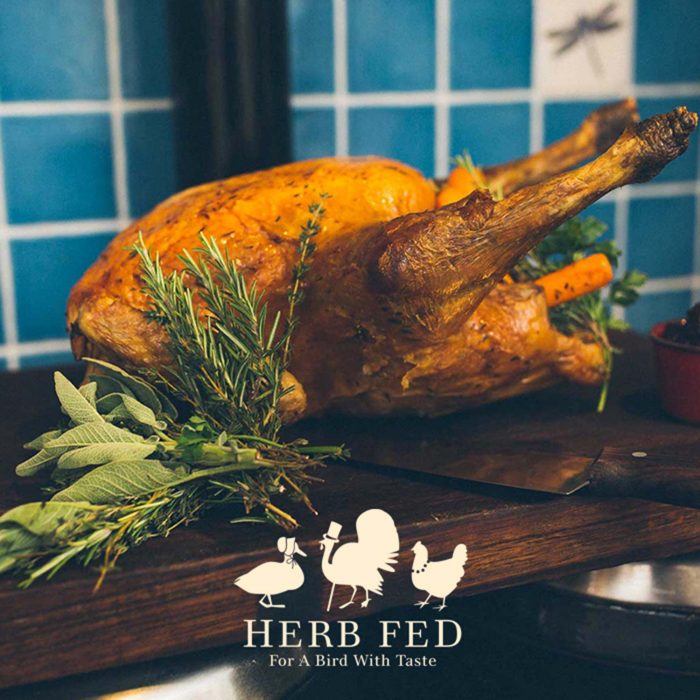 METHOD
Top Tip Number 1:
Before you get anywhere near the bird, treat yourself to an early Christmas present and buy a Meat Temperature Probe – it is the most accurate way to guarantee the juiciest and tastiest roast.
(Always take temperatures from the thickest part of the bird)
Firstly, we commend you for having taken on the responsibility of cooking our bird – your first job starts the night before. You need to make sure your bird is removed from the fridge and left to reach room temperature overnight ready for you to roast.
Pre-Heat your Oven to 180oC (Gas Mark 4).
Remove the bag of Giblets from within the bird's cavity.
For those that want to wing it: As a rough estimate, roast for 20 mins per kg , plus an extra 70mins. For example: a 6kg bird would need 3hrs 10mins (20mins x 3 + 70mins). Estimates for other bird weights are shown below:
Kg
lbs
Cooking
Times
3
6.6
2 hrs 10 mins
4
8.8
2 hrs 30 mins
5
11.0
2 hrs 50 mins
6
13.2
3 hrs 10 mins
7
15.4
3 hrs 30 mins
8
17.6
3 hrs 50 mins
9
19.8
4 hrs 10 mins
10+
22.0+
4 hrs 30 mins +
Cook at 180oC (Gas Mark 4) for the time set out above.
Once your temperature probe reads 65oC (This will most likely to take less time than the estimate suggests above – trust your probe ).
Remove from the oven as soon as you reach the magic number.
If you do not have a Meat Temperature Probe then skewer the deepest part of the thigh. If the juices run clear, then the bird is cooked. If the juices run pink, return the bird to the oven and continue to cook. You should check it every 10 minutes, until the juices run clear and the bird is cooked.
Top Tip Number 2:
Resting is just as important as cooking – it ensures the meat is juicy and easy to carve.Throw a clean towel or foil over the top and allow it to rest.
As a general rule try to leave your bird to rest for as long as you cooked it, but if you don't have time leave for at least 30 minutes. (Don't worry about it getting cold as there's plenty of residual heat post cook).
Throw your giblets into a pan with some chopped onions etc for a nice head start on the gravy.
Enjoy with plenty of Booze! (You've earnt it)