PORK SKEWERS in BBQ MARINADE
Serves: 2
Prep Time: 5 mins
Cooking Time: 10 mins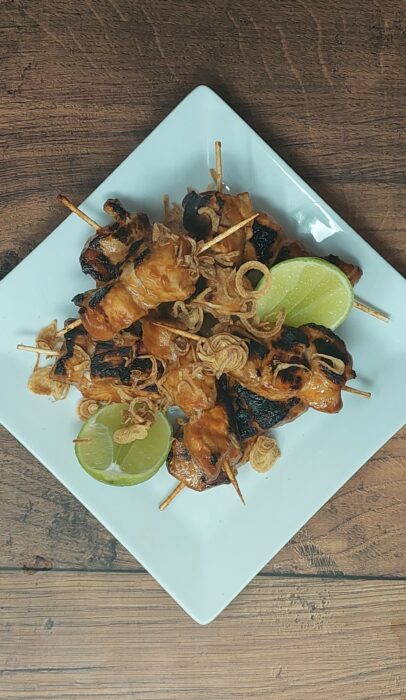 METHOD
For the pork
Remove the skewers from the fridge 15-20 minutes before cooking and allow them to get to room temperature. Preheat your BBQ or a griddle pan on a high heat. Lightly oil the meat and, using tongs, carefully place the skewers onto the BBQ or griddle. Sear for 3-4 minutes, being careful not to burn the skewer. Turn the skewers over and cook on the opposite side for a further 3-4 minutes or until the pork is cooked through.
Remove the skewers from the heat and rest for 3-4 minutes before serving.
Serve with some wedges of lemon or lime, some crispy onions or a
sprinkling of finely chopped herbs.

Serving suggestions – Our BBQ marinated pork skewers are very versatile
and can be served either as part of a snack platter or as part of a larger BBQ feast. Try serving them in tacos with black beans, salsa and a lime sour cream or dished up with loads of rice, spring onions, coriander and some toasted sesame seeds.