FREEZER TIPS
Get the best results from freezing your meats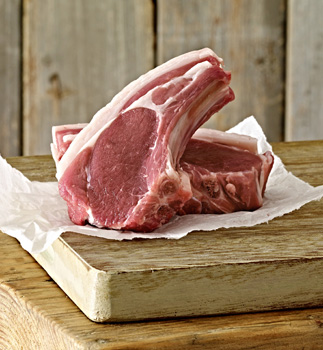 TOP TIPS ON HOW TO GET THE BEST RESULTS FROM FREEZING YOUR MEATS FROM SYKES HOUSE FARM
Your meats will last longer and stay in excellent condition if you keep them frozen at -18° C or below. For this reason, you should regularly check the temperature of your freezer and adjust your thermostat accordingly. Older freezers should be defrosted on a regular basis. It is also advisable to check the rubber seal on your freezer door at the same time. Most modern freezers have auto-defrost, and do not require regular defrosting.
Keep a list of everything in your freezer and the 'best before' date. That way you can ensure that you use everything while it is at its best. It will also help you plan when you need your next Sykes House Farm order.
Upright freezers should not be overloaded, as this can prevent them operating correctly.
Chest freezers, on the other hand, should be filled up, as this helps to keep the temperature down, so your freezer runs more efficiently.
Fridge freezers or freezer boxes are ideal for keeping a few smaller items and should not be used to store larger cuts of meat.
Always freeze meat in original Sykes House Farm vacuum packaging as it helps prevent freezer burn and makes the best use of space in your freezer.