Quality affordable meat for high GP in kitchens or luxury on a budget at home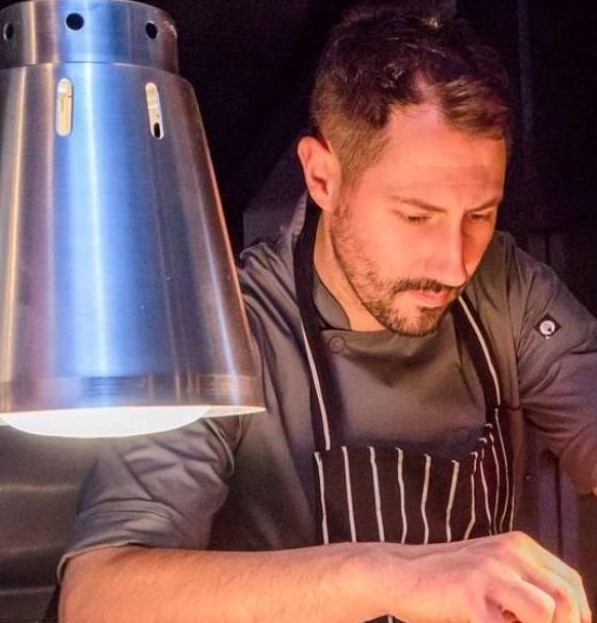 Have you ever wondered how you can have popular and delicious meats on your menu whilst still being considerate of GP or your costs at home? We understand that as a chef, maintaining this balance is crucial, which is why we invest significant time and money to support all of our chefs in the kitchen or at home in achieving this. 
Our resident consultant chef, Greg, has informed us about his winning cuts that are amazing at clawing back some GP on your menu, or saving money on your weekly shop at home, as well as tasting incredible…
First up is our Jacob's Ladder, this versatile cut comes from the flank of the fore-quarter on the beef carcass. This affordable cut is our best kept secret here at Sykes House Farm because of its incredibly tender, melt-in-your-mouth quality. You can work in between the ribs, or you can cook the cut whole, either way it's a really spectacular focal point to any dish. When cut into short ribs of beef, the Jacob's Ladder is a great cut for brazing. If you cook the short ribs low and slow and smoke them on the BBQ you'll experience a taste sensation.
Next up is arguably our most popular pork cut: Pork Belly. Everyone knows about pork belly, it's a really straightforward cut. To enhance the flavour, a great top tip is to cook the pork belly on the bone, generally, any cut of meat when cooked on the bone is far more flavoursome, the rich flavours of the marrow seep their way into the meat during the cooking process, thus enhancing the flavour. One of Greg's favourite things to do with pork belly is to cut chops out of it, you would work your way between the bones all the way down, and you'd end with a thick (maybe an inch thick) piece of meat on the bone which you could then confit, or you could slow roast on the bone like a pork strip, or you can do it low and slow on the BBQ. It's a really delicious piece of meat for great value.
Another great option is our Yorkshire duck – our Yorkshire duck is definitely a winner for us here at Sykes House Farm, not only is it absolutely delicious but the value for money is incredible! Duck Legs are great to confit, you can roast them, or you can pull them down for duck pancakes, either way you've got yourself a terrific dish. You can also use the Duck Breast – grab a cold pan, add plenty of seasoning, place the breast skin side down and let it render out until nice and crispy. After that, flip it over, give it 6-7 minutes in the oven until it's perfectly pink, results in an absolutely magnificent cut of meat.
Finally, we have our Lamb Kofta with Middle Eastern spice– lamb koftas are extremely popular this time of year, especially if you're looking for a slightly cheaper lamb cut. Made using the finest Yorkshire lamb mince, our kofta kebabs are fragrant, exotic, and fantastic for midweek dinners and perfect for summer BBQ's. They are something different but so easy and fast to cook.
This shows there are definitely ways to have a top-quality menu whilst still taking costs into consideration; all of these meats will leave your mouth watering for more without burning a hole in your budget. Why not give some of these meats a go?
For more information, please get in touch with us!